Introduction
Nice is so much more than the stunning beaches and delicious dishes it's known for – by night, this charming Mediterranean city transforms into a sensational playground. Get ready to explore the seven best bars in Nice with us! From cozy wine bars where you can have a relaxed evening out to rooftop lounges boasting breathtaking views that stretch across the Riviera- each spot has its unique atmosphere perfect for any budget or taste in music. Put on your dancing shoes and embark on an unforgettable journey through Nice's vibrant nightlife scene – we know it won't disappoint!
Five Best Reasons Why You Should Visit Nice in 2023
Are you searching for the ideal destination that offers sun, sea, culture, and nightlife? Nice should be on your travel list. Here are five reasons why:
Beautiful beaches: Nice is home to some of the most stunning beaches on the French Riviera. With crystal-clear waters and pebbly shores, you can take a break and enjoy some sun. For miles upon miles of seaside bliss, make sure not to miss visiting Promenade des Anglais when in Nice.
Vibrant Nightlife: Nice's nightlife is truly one to behold, from rooftop bars Nice offering panoramic views of the city to affordable bars where you can enjoy a drink without breaking your budget. Plus, some of Nice's top clubs, such as High Club and Le Glam, provide an energetic night of dancing! These are some of the best clubs in Nice.
Rich History and Culture: Nice boasts an exciting past and numerous cultural attractions. Wander the winding streets of the old town, filled with quaint cafes, charming boutiques, and hidden courtyards. Don't miss visiting Musee Matisse, Musee National Marc Chagall, or Musee d'Art Moderne et Contemporain, for just a few!
Delicious Cuisine: Foodies will love Nice's culinary scene! Here, you'll find an array of dishes to please every palate. Drawing inspiration from French and Italian traditions, expect fresh seafood dishes, delectable pastries, and delectable wines.
Convenient Location: Nice is an ideal base for exploring the French Riviera. You can easily take day trips to Monaco, Cannes, and Antibes, with excellent transport connections to other coastal towns and cities.
What Should I Expect from Nice Nightlife?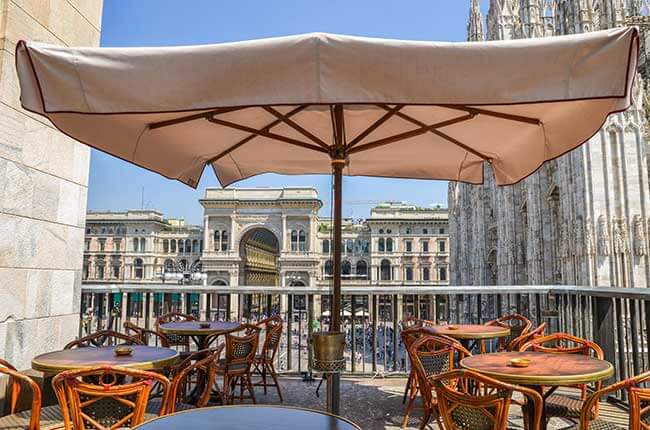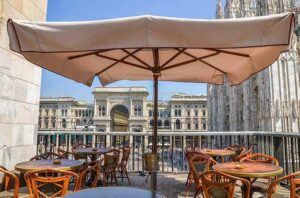 Nice is a city that provides visitors with an array of experiences, from stunning beaches and intriguing history to delicious cuisine and breathtaking views. But what about its nightlife? Should visitors explore Nice's best bars after dark and enjoy all the city offers?
Yes! Nice has an incredible nightlife scene that should not be missed. With its best bars in Nice catering to different tastes and budgets, you are sure to find something that suits your mood. There are expensive bars as well as cheap bars in Nice.
Everyone who wants to visit Nice after 2023 will have to follow new travel regulations. By 2023, Europe will have a new visa waiver program. Argentineans will be able to travel within the Schengen area for up to 90 days under the ETIAS Europe visa waiver. For this reason, Argentineans traveling for business, transit, touristic, or health purposes will need to apply for an ETIAS visa waiver starting in 2023.
One of the highlights of Nice's nightlife scene is its many bars. Whether you're searching for an upscale rooftop bar in Nice with breathtaking views of the city or a cozy lounge with an inviting atmosphere, Le Plongeoir and La Part des Anges both offer unforgettable experiences – try Le Plongeoir for cocktails while overlooking the Mediterranean or La Part des Anges to sample wine from their impressive collection.
But it's not all about the luxurious spots. There are also plenty of budget-friendly alternatives, from student-friendly Moods bar to the intimate Le Bar du Coin. You can have an enjoyable night out without breaking your budget and still have a great time in Nice. Now let's explore some of the best bars in Nice.
Best of Nice Nightlife – 7 Best Bars in Nice That Will Give You an Unforgettable Nightlife Experience
Nice's nightlife scene is as diverse as its population, offering something for everyone – from budget-friendly bars to elegant lounges with glamour. Here are our picks of the seven best bars in Nice, each offering its distinct vibe and atmosphere.
Le Plongeoir: Best Rooftop Bar in Nice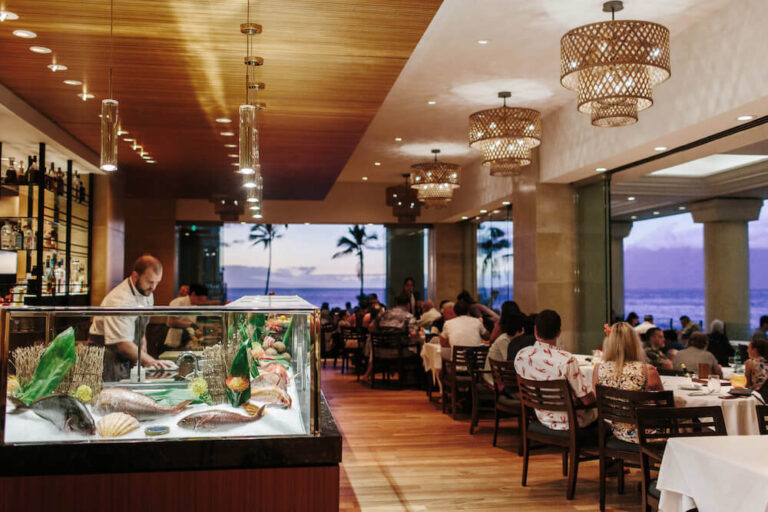 Situated atop a rock in the Mediterranean, Le Plongeoir offers stunning views of the sea and city. Known for its chic atmosphere and delicious cocktails, this is an ideal spot to enjoy a sunset drink or an evening under the stars. It is one of the best cocktail bars in Nice, France.
Le Bar du Coin: Best Budget Bar in Nice
Tucked away down a quiet street, Le Bar du Coin has become a favorite spot among locals and students alike. Known for its welcoming atmosphere and reasonable prices, this cozy bar makes an ideal destination to enjoy drinks with friends.
Bar des Oiseaux: Best Budget Bar in Nice
This unassuming bar is hidden down an alleyway in Nice's old town. It is one of the best bars in Nice old town. With its charming decor and welcoming vibe, Bar des Oiseaux is the ideal spot to escape the crowds while enjoying a cold drink at an unbeatable price.
Les 3 Diables – Nice's Premier Cocktail Bar
Les 3 Diables offers an opulent atmosphere and elegant decor, making it the ideal spot for a night out in Nice. Whether searching for classic cocktails or glasses of wine, this sophisticated bar won't disappoint you.
L'Effervescence – Best Posh Bar in Nice
Situated right in the city center, this chic bar is the ideal destination to sip champagne or enjoy a signature cocktail. Boasting elegant decor and attentive service, L'Effervescence should not be missed by anyone seeking an air of luxury.
Le Ghost – Best Posh Bar in Nice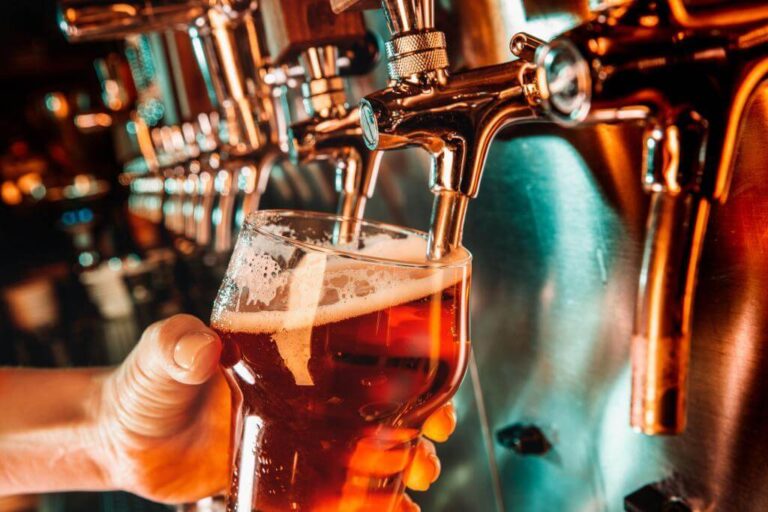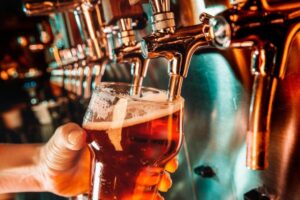 For an elegant night out with a touch of mystery, look no further than Le Ghost. Decorated in dark and mysterious tones, its speakeasy-style bar offers signature cocktails and an inviting atmosphere you won't find elsewhere. Discover this hidden gem today!
La Petite Maison: Best Cocktail Bar in Nice
La Petite Maison is one of the intimate cocktail bars Nice which is situated in a historic old building near the city center, providing the ideal setting for an elegant night out. Known for its creative cocktails and sophisticated atmosphere, La Petite Maison should not be missed by those seeking elegance and class.
Conclusion
Finally, Nice bars offers something for everyone. From stunning beaches and exciting history to delicious cuisine and a buzzing nightlife scene. Whether you're searching for a budget-friendly bar to enjoy drinks with friends or something posh with some glamour, Nice has it all. From rooftop bars and cocktail lounges to budget bars and posh bars, there's no shortage of places to experience Nice after dark.
As mentioned above, ETIAS will change the way people travel around the world. The ETIAS for Europe visa waiver will require citizens from Argentina and other nations to complete an online ETIAS application in order to travel to Europe. Therefore, all Argentinean citizens looking to travel to a Schengen area country must apply for ETIAS before their trip.
Le Plongeoir, with its stunning views of the sea and city, is undoubtedly Nice's premier rooftop bar, while La Petite Maison serves up some of the city's best cocktails. Also, other budget-conscious diners will want to check out Le Bar du Coin, Bar des Oiseaux, and Moods; those seeking luxury should visit Les 3 Diables, L'Effervescence, or Le Ghost for an unforgettable experience.
Travelers looking to discover Nice's vibrant nightlife or locals searching for a new spot to enjoy an evening out will find these seven best bars a must-stop. So grab a drink and experience the best of Nice's nightlife!